About Our Villas
This beautiful enclave of three luxury private villas in Berawa – one of Bali's most up and coming areas, ideally situated between Canggu and Seminyak – is exceptionally located and offers an elegant holiday home to retreat to, after painting the town red. With Café del Mar at its doorstep and an array of exciting clubs, restaurants and bars lining up the street, this is a dream come true for partygoers.
Following the principles of 'organic architecture' – a term first coined by Frank Lloyd Wright in the early 20th Century – the villas have been designed to highlight their harmonious relationship with the natural environment, creating a tropical oasis and a real sense of being one with nature. While sharing the same modern minimalist style, every villa has its own unique character thanks to an esoteric choice of art and decoration by individual owners.
Each of the three Canggu Beachside Villas has its own garden and private pool, as well as plenty of outdoor seating. They are all connected by discrete garden gates leading up to a private walkway. You may rent the villas separately, or in various combinations to suit your specific holiday requirements.
Catch the most amazing sunsets from your villa's private rooftop terrace, as you gaze at the ocean, perhaps with a cocktail in hand, freshly made by the villa staff.
The professionalism and friendliness of your villa staff will make your stay unforgettable. Enjoy delicious breakfasts in your villa and with some of Canggu and Seminyak's top restaurants close by, you're spoilt for choice when it comes to eating out.
Canggu Beachside Villas are ideal for large groups who love to party. If you would love to surf during the day, laze by the pool in the afternoon and head out to exciting beach clubs and bars such as Café del Mar, Tropicola, W Hotel, Ku Dé Ta and Potato Head at night, this is the perfect choice for you.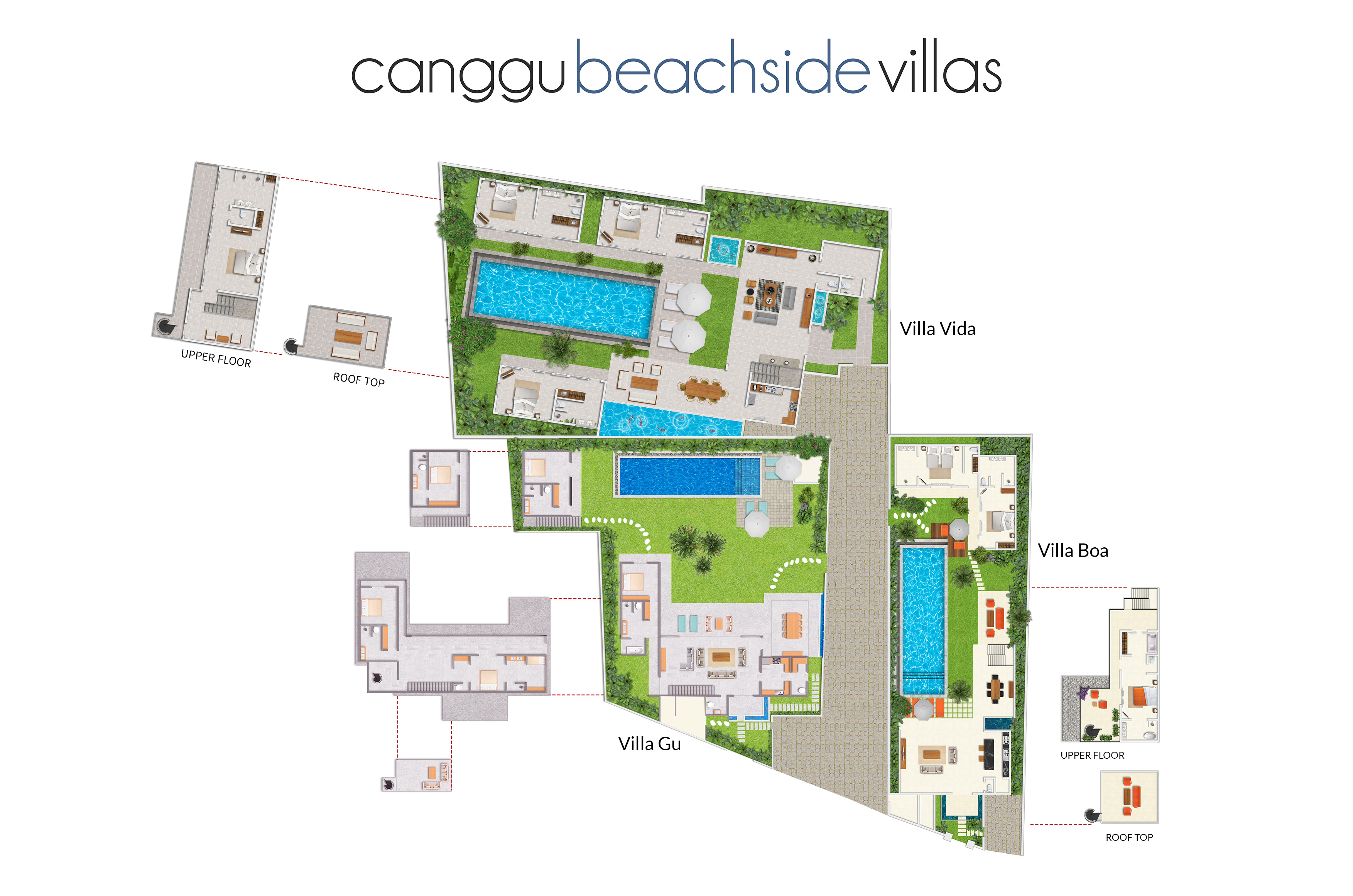 Download in high resolution